What are the Advantages of Electroless Nickel Plating?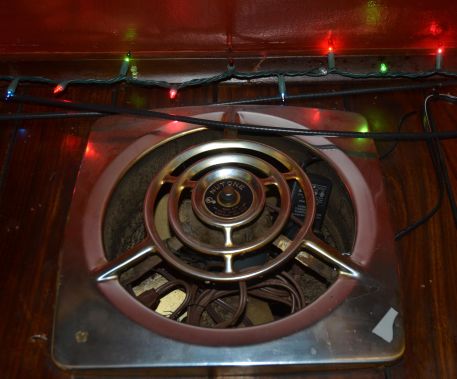 The revolutionary approach of electroless nickel plating has come up as a far superior alternative of traditional electro-nickel plating to users with its great metallurgical properties. When it comes to electroless plating, instead of depending on electric charge based coating procedure, a plating company undergo an auto-catalytic layer depositing method with nickel-phosphorous alloy. The uniformity of coating that electroless nickel plating (EN) can produce is experienced far smoother and dependable by major industrial users all over the world. Remarkably, in the auto-catalytic plating procedure, phosphorous performs in the major role of a superior catalyst and helps in addressing any kind of surface with irregularity like gaps, cubs, holes, groupings which appears tricky in traditional nickel plating. By altering the percentage of the prosperous mix, the alloy can render customized coating advantage with exclusive metallurgical benefits.
In the plating process, usually, a solution of nickel salt and hypophosphite is used for bathing the base material while various other chemical compounds might be used in the solution to control pH levels and for stabilizing the session. Significantly, electroless nickel plating can be successfully applied on both conductive as well as non-conductive materials, like plastics, fibers and other synthetic material where electroplating nickel plating often fails.
Electroless Nickel Plating and its Benefits
Flawless Smooth Coating
One of the great benefits of electroless nickel finishing that has made it increasingly popular to industrial users is that it offers consistently smooth and steady coating on metal substrates, irrespective of its surface complexity or geometrical design. Electroless nickel plating can effectively reach the buried surfaces including holes, sections, and cuttings, like a ball bearing pieces. Thanks to the newest concept that doesn't need extra surface finishing steps to make up the exposed areas, which has been a common pain in electroplating procedure. In consideration of accuracy level of metal finishing those industries like medical devices, automobile, or aviation need today, it's none, but electroless plating can only deliver the desired level of coating finishing.
Superior Corrosion Resistance
The auto-catalytic process of electroless nickel plating has been established to be an exceptionally stable barrier to protect metal substrates from all possible oxidation, rusting, and wear. It's the PH concentration used in the plating plays the major role of being an extremely defending layer to environmental deterioration that worries major industries that aviation, defense services, off-shore, engineering, and others. Moreover, by changing the percentage of phosphorous in the alloy, industrial users can get a custom defensive coat of nickel finishing as per application need. Even with 100% nickel used in the plating solution, electroplating cannot produce the class of anti-corrosion property that electroless can do.
Customized Coating Density
One unique attribute of electroless nickel plating is that, depending on the nature of the industrial application, users can get custom-made plating density available in low, medium, and high standards. Just by changing the amount of phosphorous mix in the plating solution, a specialized plating company can not only change the endurance of the coating but its innate property too.
o Low phosphorous- With minimal ph mix, you can get even thickness all over the metal body well protected against rusting, tarnishing and deterioration;
o Medium phosphorous- medium phosphorus mixed electroless plating generates high-class coating endurance, anti-corrode strength, and smoothness. Aside from the unique protective layer, the alloy is often demanded for brightening the substrate that adds to product visual.
o High phosphorous – for applications that specially used in mining projects, or sits in high salty, alkaline environments, never forget to ask for high phosphorous auto-catalytic nickel plating.
Brilliant Exterior Solidity
In no way, you can overlook the great significance of coating solidity that typically protects the underlying object from potential peeling, abrasion and wear; common in exterior environments. No surprise that electroless nickel plating has emerged as a never before a solution to fetch you highly intense, long-lasting, strapping exterior coating of your products.
The scope of Composite Coating
Composite coating signifies using an alloy of two or more materials. The plating concept has been in high demand to major corporate sectors due to its high-class chemical properties of hardness, corrosion, and abrasion resistance. Notably, the high potential of auto-catalytic plating has been proved to meet extremely rigid coating standard demanded by offshore, mining, shipping and aviation nowadays. Phosphate mixed composite costing is ideally great to bear extreme climatic condition, intense UV rays, heat, and thus providing a shield of safety, security, and endurance.