CNC Machining Services – Three Tips to Choose the Right Company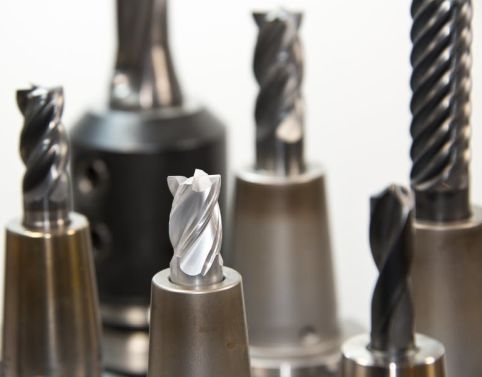 CNC machining has revolutionized the metal fabrication process in the past few decades. Manufacturing industry relies heavily on the CNC machining for the mass production of metal parts. That's why choosing the right CNC machining company is very important for the success of a manufacturing business.
Here are the three tips to choose the right CNC machining company:
Licensing and Experience
The first and foremost thing you need to ensure is the company you are interested in must have a valid license to operate in your state. State and local government authorities are responsible for the licensure of CNC machining services companies in your area. Regulating authorities follow strict rules and guidelines for the licensure of CNC machining shops. A valid license ensures that the company has trained and skilled staff, and complies with industry norms in the manufacturing process.
And once you have checked the certification and license of the company, ask questions about the experience of your CNC machining shop. When it comes to the mass production of high precision metal components, there is no substitute for experience. Find a company that has a team of experienced engineers, quality analysts, and machine operators. When you hire an experienced CNC machining company, you don't have to worry about the quality of metal components and unnecessary delays in delivery of the project.
Equipment and Technology
A CNC machining company is as good as their engineers, machine operators, and equipment used for production. Type of technology your CNC machine shop is using has a great impact on the quality of metal components and cost of production. Ask your shop management about equipment and technology they are using for fabrication.
Modern CNC machines are highly efficient and have less defect rate. Also, if you want to make changes in the design of metal parts, modern CNC machines have various software capabilities that allow you to modify the design. Make sure your CNC machine shop uses up-to-date modern technology. Better technology makes manufacturing process highly efficient, cost-effective, and fast. Also, ask your shop management about the type of material they work with because different CNC machining companies work with different materials.
Previous Work and Prototyping
Almost every CNC machining company claims that they are the best in the industry. The best way to find out is to have a look at samples of their previous work. A good CNC company will be eager to show samples of metal components produced in their shop. When you see samples of previous work, you will get a fair idea of their attention to detail and quality of the work.
And before placing large orders, you can use prototyping. During the prototyping process, you can determine the company's capability to communicate and understand your needs. If you are satisfied with the prototype, then you can hire the CNC machining services you are interested.
These are the three tips you can keep in mind while choosing your CNC machining company.
Why hire CNC machining services?
Hiring a CNC machining company has enormous benefits. You don't have to invest a substantial amount of money in purchasing, operating, housing, and maintaining the equipment. Operational costs of in-house production can be overwhelming for many businesses. On the other hand, outsourcing CNC machining work can get the job done at a fraction of the cost of in-house production.
More importantly, it allows you to focus on the core activities of your business. Once you have chosen a right CNC machining company, you do not have to worry about managing the production process. Your CNC machine shop will be responsible for the quality control and delivering project in specified deadlines.
In the end…
Fabrication is the most important step in the manufacturing process. It has a direct impact on the success of your business. Therefore, it is necessary that you should spend some time on research before hiring CNC machining services for your manufacturing needs.